22 Aug 2021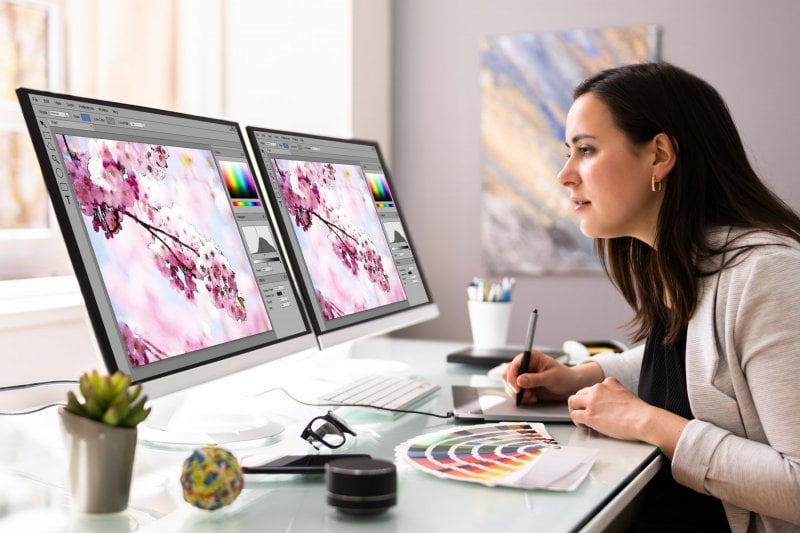 Web Designer skills and requirements
Web Design incorporates different skills and disciplines to create, produce, and maintain websites. You get various areas of Web Design, where each area plays an important part, e.g. Graphic Design, Coding, UID (User Interface Design), Search engine optimisation, etc. A Web Designer must work on the layout, appearance, function, and content of a website.
Tips on Becoming a Web Designer
If you want to do Web Design as a career, you need to be both creative and logical regarding your way of thinking. The field requires a range of skills, which you can obtain through free or paid, online or face-to-face learning institutions. You can do a short course to learn the basics or do a full-time study to get your Degree or Masters in Web Design. To become a professional Web Designer, getting a degree would be the best option.
You also can learn to build a Website from scratch by learning how to code in HTML, HTML 5, and CSS (Javascript will be an added benefit). You need to acquire programming skills, learn graphic design, understand marketing, etc. as you need to understand different aspects of different websites. Online trading sites will need charts and illustrations that blog sites do not. You will get all of this and more if you complete a full-time study programme.
Where can I study Web Design?
You can study Web Design through an online platform like 'UK Open College', 'Shaw Academy', Reed, Distance Learning Centre, etc. You can also apply at your local college (if they have the course available) or apply at a University. Some Universities like London University, or the University of Cambridge also have short-term and long-term courses available and the option to study online or attend daily classes.
Companies that need Web Designers
When your studies are complete, and you've gained the knowledge required to be a Web Designer, you can start applying for work. You can work for a start-up company, work in an advertising agency, work for a corporation, or create your own company. You can also choose to freelance to get more experience in the field. A Web Designer's career path is open-ended, as each person's entrance into the industry will differ.
A Web Designers career path
Web Design is only the beginning of the journey. From there, you can become a Web Developer, Senior Web Designer, or UX Designer. The list of opportunities is endless. Work your way up to becoming a great Web Art Director, Senior UX Architect, take up a Management position, or become the CEO of your own start-up company.
Conclusion
Getting into Web Design is the easy step, but staying focused and making it a successful career is where the true challenge lies. Make sure you stay relevant to the field by constantly up-skilling yourself. Web Design is a high-demand field. Creativity and passion is a high requirement for a successful venture.